Let me help you
unlock your superpowers
Offering the convenience of credit card payments is a BIG CONVENIENCE to your customers, but it doesn't have to be a big hassle for you. All things merchant services - that's what I do!
Authentic. Trustworthy. Accessible.
Simplify operations, streamline payments and reduce costs with a comprehensive product suite with all the latest technology and software.  Beyond can help with all things merchants services.
"Beyond, Inc. has afforded our dental companies substantial savings of thousands of dollars.  We are so thankful that we have made the switch.  We would highly recommend this company for your credit card processing.  Plus both the company and our sales rep, Sue Schoenfeld pay monthly residuals to the non-profit of our choosing, the Greater Nashua Dental connection. We couldn't be happier!"
Dentist & Dental Practice Owner
"Sue has been great to work with.  She was right on track with projected savings of $27,000 a year in fees.  The new system not only saves us a great deal of money but allows us to get the benefit of a customized solution for B2B industries saving us time as well. Sue's been involved during every step of the process and is always available should we have questions that pop up.  I would recommend her to any B2B industry."
B2B Direct Print & Marketing
"I moved from Square to Beyond. My experience with Beyond over the course of a year has been honestly, a pleasure. Sue got me up and running with very little effort on my part. She has answered every little question I had for her, in record time! When I decided to open another shop, I turned to Sue immediately. I have saved money over Square and the process was painless!"
Hospitality Business Owner
"Sue has been wonderful to work with, she has gone out of her way to make sure we were set up in time for our grand opening in spite of the short notice. Sue goes above and beyond to make sure her clients have what they need to run a successful business and the fact that Beyond has helped so many kids with their education makes me proud to be using them as a business partner. I highly recommend Sue and Beyond for any business needing to accept card payments"
"We were recently un-enamored with our card payments provider.  I'm sure you can all relate.  Our fees were high, our statements difficult to read and understand, and no "person" to help us navigate these challenges. We started working with Sue and haven't looked back.  Aside from saving money which was excellent, we love ALWAYS having someone on the other end of the phone for anything we may need. Honestly, our partnership has been a walk in the park!"
Franchise Business Owners
"I have had a business relationship with Sue Schoenfeld for over 10 years as my advisor on credit card processing.  First with Heartland Payment Systems where Sue was always attentive and professional handling my account.  When the time came for me to look at changing I reached out to Sue as I trust and value her opinion and guidance.  Sue made the transition seamless to our organization.  Sue is always attentive and responsive to all of my communications."
Retail Owner - Multiple Locations
"Thank you for checking in. Your ears must have been burning. Jeff and I met the other day to go over the acquisition and make sure we covered all our bases. Most of our discussion was about you and how you made the cc process seamless!! Thank you for everything!"
Auto Retail Owner - Multiple Locations
It has been a pleasure to work with Sue from the very beginning. She was able to provide us with the same payment processing capabilities as our previous provider at about half the cost! The transition was seamless and we have had no issues with the portal since the change over a year ago. Sue is very knowledgeable of the industry and is prompt to answer any questions when they arise. I am very happy with our decision to go with Sue and with Beyond. "
Less than a year ago our small business decided to switch our credit card services to Beyond. We decided that we were tired of large Banks making more money off of our small business. We also liked the idea of giving another small business; that offer great service for competitive fees, our business. This has been beneficial to us in many ways. We are estimating a $2,000 to $3,000 savings in credit card fees this year, Sue is responsive, experienced and knowledgable about the industry and was right on track with everything she promised. Thank you Sue!
Chiropractic Practice Owner
You rock. Sue, there are quality people in this world... who are that through and through. It's clear to me that you are one of them. Thanks for all you do.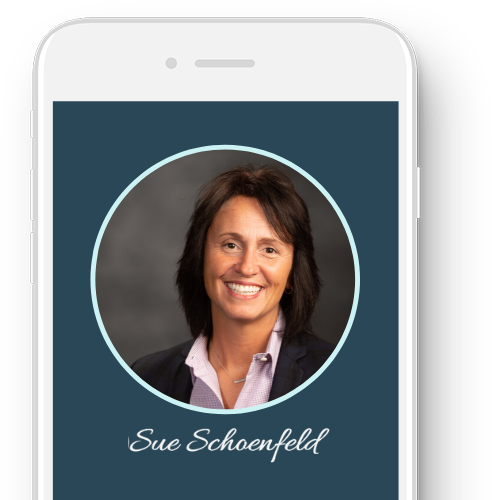 Let's start the conversation...
I love learning about businesses and finding ways to help owners achieve their goals.  If I am the right fit for you, great!  If not, I'm okay with it. But when you're ready, I'm here for you! There is no cost to find out, you have nothing to lose.
Fast & Easy Application Process
Schedule a Meeting
Let's coordinate a call or meet in person, the choice is always yours.
Answer Questions & Review Options
Proper understanding of all the ways you accept payments significantly reduces the need for future funding delays. This step is missed with self-serve payment options. If you can't afford funding delays- don't miss this important step!
Getting Started
On site personal set up and training happen at a time that works for your business and your employees. Visa/MC penalties exist in the form of EIRF fees if training is missed! Proper training means less fees you pay.
Start Unleashing Your Superpower
Take control of your expenses and reach out today!
What You've Always Wanted to Know...
Since the day you launched your business, you've likely encountered plenty of surprises — little nuggets of information you wished another…